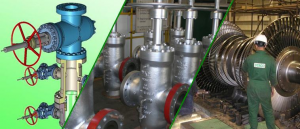 OUR COMPANY
OUR VISION


DESCO - the leading provider of integrated solutions, and value-added products and services in the 
Energy Sector.


OUR MISSION


Develop mutually beneficial strategic relationships toward sustainable growth.
Enhance the competence of our workforce to be among the best in their class and to elevate their quality of life.
Serve our clients' requirements with utmost consideration for health, safety and the environment.
Conduct our business lawfully and ethically
Optimize operational efficiency by continuously improving our systems and processes.

HISTORY and BACKGROUND

DESCO Incorporated was founded in December 18, 1974. Our company is engaged mostly in servicing the geothermal, oil and gas industries.DESCO's humble beginning occured more than three (3) decades ago. Our company started first as a machine shop in a small facility in Bicutan, South of Manila. Then it continued to expand operations and moved to its present location in Sucat, Muntinlupa City in 1982.In the early 1990′s, DESCO embarked on acquiring larger equipment. Equipped with our expertise, our company became the first one-stop shop service provider for the geothermal, oil and gas companies in the Philippines.
In partnership with Thomason Mechanical Corporation (a Wood Group International Company), our company further expanded business operations by rehabilitating power plants in year 2000.
By 2004, our company got the API Spec 6D Certification. In the same year,Cameron authorized DESCO to manufacture "WKM" geothermal valves.
QUALITY SERVICE THROUGHOUT THE YEARS
DESCO has grown throughout the years because of its products, services and customer care. The quality of finished products and services have exceeded customer requirements and expectations. This is evidenced by our company having passed the requirements of quality certifying agencies like the American Petroleum Institute (API).
Our company has been authorized to use the official API monogram on manufactured products under the conditions of API Spec Q1 for:
API Spec 6A  – Flange Connectors and Bullplugs

API SPec 6D  – Gate Valves

A

PI Spec 7-1 – Drill Stem Subs & Threading for Rotary Shouldered Connection

(click certificates to enlarge)
Also, our company is Category "A" Licensed Contractor by the Philippine Contractors' Accreditation Board (PCAB) under "Mechanical Works" Classification.
DESCO's HSES management system is compliant to ISO14000:2004 and OHSAS 18001:1999 International Standards.
OUR PEOPLE

At DESCO, our people are dedicated and hardworking to satisfy our clients. They are also known for their expertise and experience.
We have shortened our response time to meet clients' requirements through our partnerships with reputable buyers of raw materials abroad.This has allowed us to shorten acquisition time of crucial raw materials when local suppliers are not available.
We have an in-house engineering group tasked with analysis and designed manned by highly trained engineers using Auto-CAD and Solidworks.
We have highly skilled machinists capable of translating drawings and work instructions into quality finished goods.
DESCO's project management team is qualified and experienced in mechanical, electrical, civil, instrumentation and control works.